Very much a prototype of a prototype... (Story + Some Level changes were unable to make it in...)

It can be played with Mouse & Keyboard or a Game controller.

Defend your last seeding of hope against those who wish to see you fail. Be wary of those who yell out to you. Though their words may be small and insignificant, they will build up and take a toll on even the strongest wills.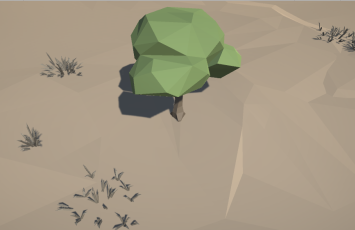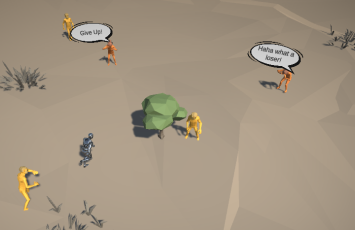 Credits
Thomas M - Solo Developer
Comments
The words closing the screen have a nice effect. I like how they limit the view.
This is cool! The way the effect of the words accumulates is really interesting - it meant I had to really think about which fights I was picking. There are some interesting parallels here to the emotional energy you spend trying to do good things, and the energy you spend dealing with people's opinions on how you do those good things.

Interestingly I didn't realise I could click to punch at first, so I spent a few rounds just trying to push the attackers away from the tree, which was sort of effective at protecting it, and felt very Sisyphisian in terms of its never-ending-ness. An accidental but also really interesting social commentary!
...wow, evidently I found this game really interesting judging by the number of times I used the word! Whoops.